Ombre color happens to be one of the coolest hairstyle colors no doubt and having the fire effect added to it makes it even more unique. The key to achieving any Ombre hairstyle is choosing the best hair dye to make sure it pops. The Ombre fire hairstyle simply features a sizzling fire red ombre shade and this can start from the root then gradually transition into blazing orange.
Ombre fire hairstyle happens to be the hottest color hairstyle in trend and we must say we understand what the rave is about. Cool-toned colors have ruled the world for years and while we are going to always love the neutral and calm look, it's time to try something bold and fancy.
When it comes to fire ombre hairstyle, it is all about blending shades of colors into each other from dark to light. So if you are up for some really daring look, here are 10 cool ombre fire hairstyle color ideas for 2021 and some maintenance tips.
10 Ombre Fire Hairstyle Color Ideas For 2021
The point of fire ombre hairstyle color is to make a statement so don't hesitate to go bold with your choice of color to pair. It's fun and customizable.
1. Fire Ombre Fringe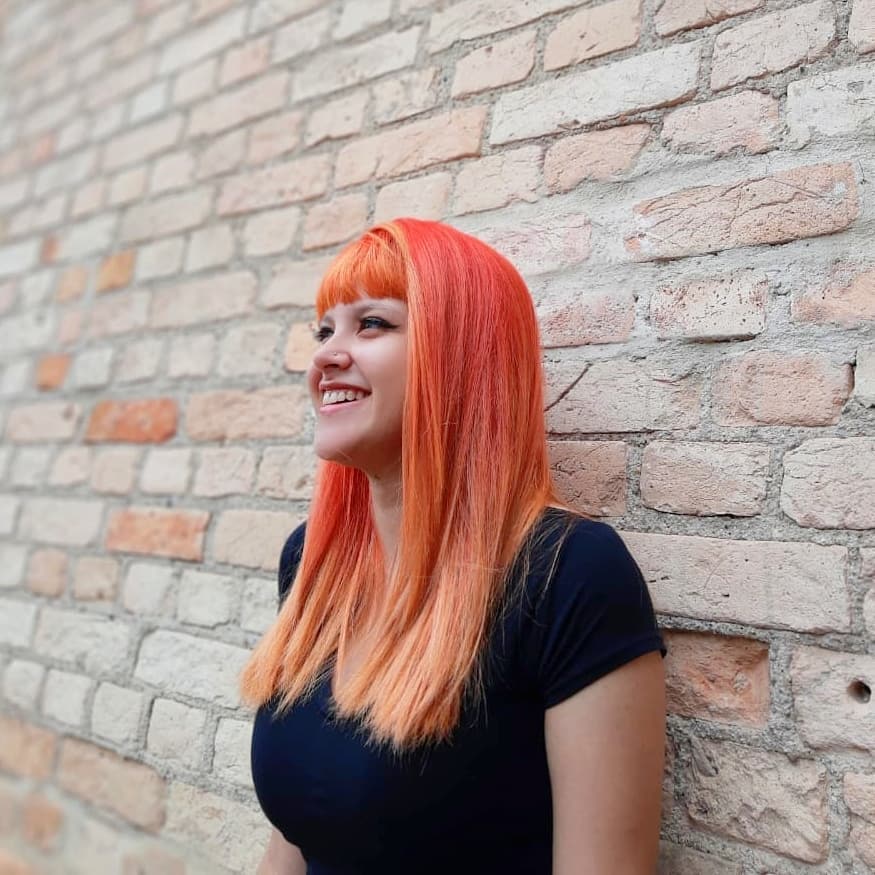 While a less vibrant fire ombre might mean less maintenance but it's probably more exciting with a fringe. This is one hairstyle you are sure to love. Bangs have a way of adding fun to any hair color and it's considered more striking than the usual straight fire ombre hairstyle.
2. Fire Ombre With Platinum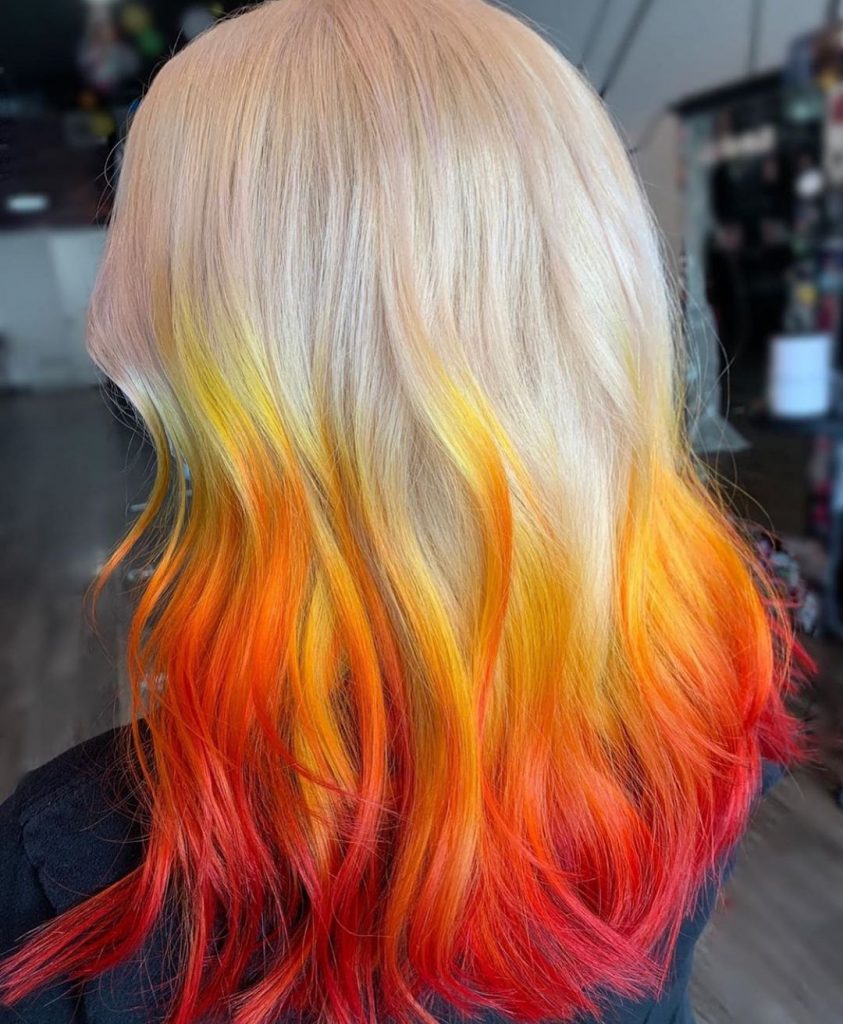 This is another look that is bound to turn heads. We love how the platinum did highlight the whole look thereby making it stand out even more.
3. Copper Cascading Hairstyle Fire Ombre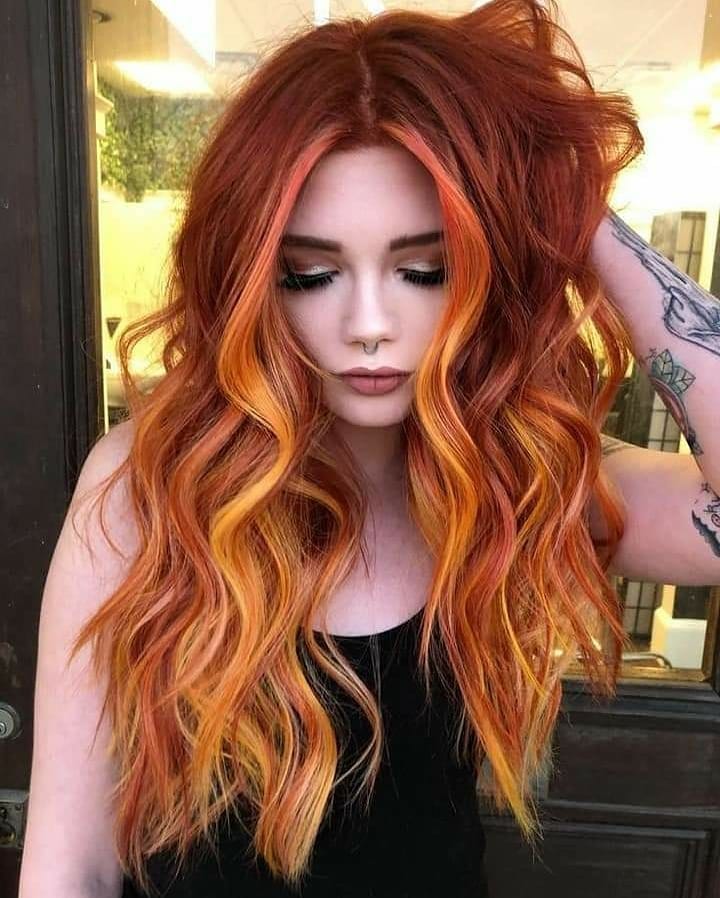 Copper with the fire Ombre color might be an unusual one since it's meant to be bright and fiery but this is really cool if you have dark hair and can't decide how bold you want it. This is really sophisticated and classy for any kind of occasion.
4. Messy Bob
We all know a messy hair bob is an exciting hairstyle you can't help but love. Having a messy bob paired with a fire ombre hairstyle has a unique way of making it look great on any skin tone.
5. Pixie Cut
Pixie cut helps keep your hair away from your face and it has a way of making a fire Ombre hairstyle pop hence it's the perfect choice for you if you are thinking of getting a haircut.
6. Wavy Bob
Wavy bobs are the easiest and classiest short hairstyles that remain in trend. When you are considering a very bright fire ombre shade then it's best to keep it cool with a short wavy bob.
7. Blunt Bangs Fire Ombre Hairstyle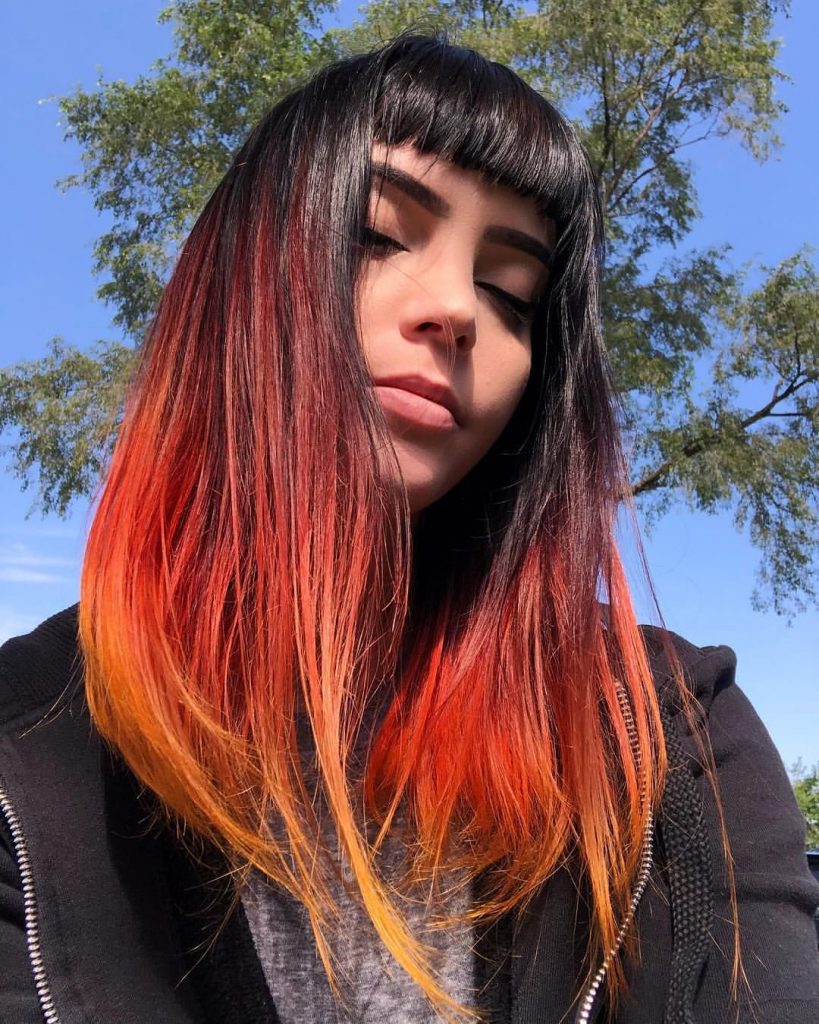 If you are brunette with long hair and want to make a statement with then these amazing hair color and style is a perfect go-to.
8. Mid Length Fire Ombre Hairstyle
Mid length fire ombre is that vivid hairstyle that compliments any skin tone.
9. Ginger Fire Ombre Hair Color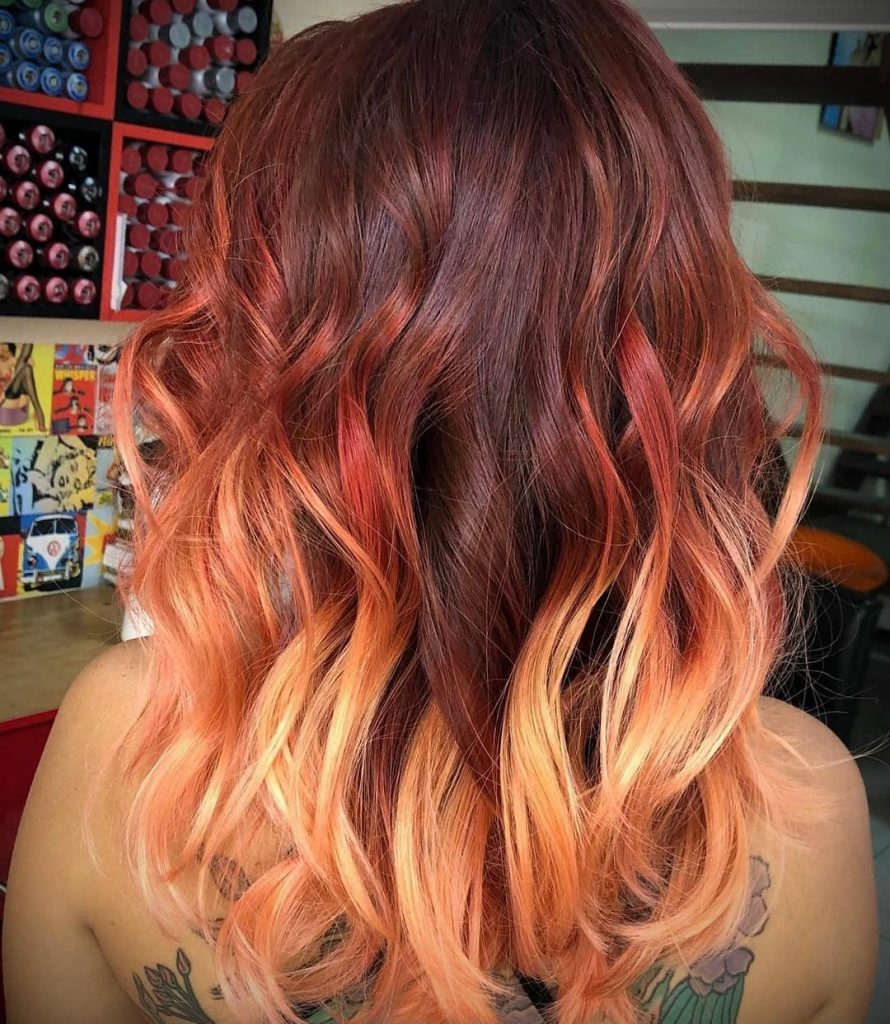 If you do have ginger red hair and want to keep the red in it less dramatic then this is the perfect shade to go for. It adds radiance to your face and overall appearance.
10. Fiery Red Fire Ombre
This shade is sure to look good on any hair length. It brings out all the fire ombre shade at once which makes it a bit bright and it also helps add a sense of vibrancy to personality.
Maintenance Tips For Fire Ombre Hairstyle
Ready to transform your hair to the bold classy fire ombre hair color? Maintainance is an important aspect of any hair color, it is important to learn how to keep your hair healthy. Before you hop on the fire ombre trend, there are a few things you should know.
You will need a line up of hair care products that are specifically formulated for color-treated hair and regular touch up's need to be scheduled at the salon
Choose a sulfate-free shampoo for washing your hair
Avoid regular use of hot tools
Don't brush your hair when it is wet and do get regular trims
Let your hair dry more often
Conclusion
Ombre fire hair is actually low in maintenance compared to other hair colors. With this hair color, you have a chance to play with different shades and it can even look better the more it grows in to give it more unique and natural sun-kissed ends. The shades above are perfect for an extra-long and short mane.