If you fancy a bright, lighter, and vibrant hairstyle, you'll love a balayage. The best
the thing about balayage highlights is that they give off a natural look with the seamless transition between your hair color and the added highlights.
Celebrities and their fans alike have embraced the balayage highlighting technique since it began and there's no going back, it's a stunning way to switch up your look and by the look of things- it's here to stay.
Whether it be a full balayage or partial balayage, the fact remains that you are certain to walk out of the salon looking lovely.
The main difference between a partial balayage and a full balayage is the coverage each of them requires, a partial balayage is made to only highlight some chosen parts of the hair while a full balayage covers the entire expanse of the hair.
What is Full Balayage?

A full balayage is more of a highlighting technique than a hairstyle. It is a technique that is usually carried out by professional hair colorists in salons. It is done by sectioning your hair into bits and adding highlights to it.
A full balayage is sometimes called a full head balayage to explain that it covers the entire expanse of your hair, leaving your roots untouched.
By leaving your roots out of the coloring or highlighting process, you do not have to bother with the stressful maintenance of your hair's roots as you would after a complete dye job, and yet your hair still looks great.
What is Partial Balayage?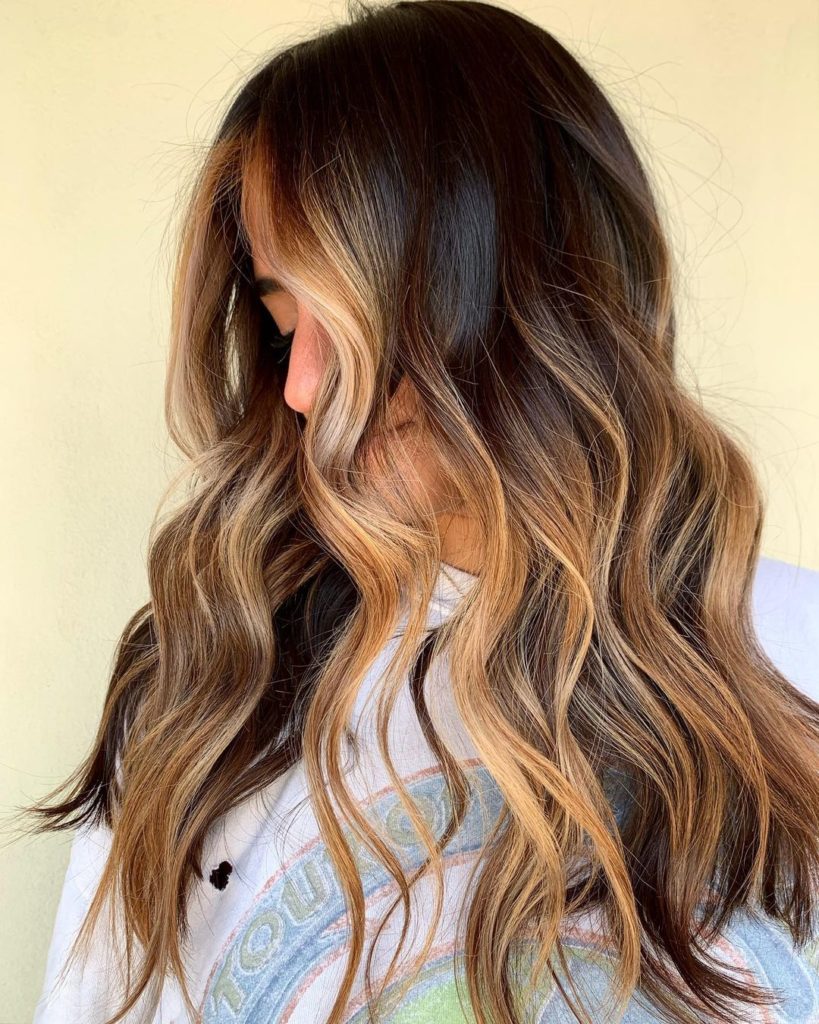 A partial balayage is simply a more subtle version of a full balayage. It is done using the same hand coloring technique as a full balayage, but it covers a lesser part of the hair instead. A partial balayage is a reliable alternative if you are looking to get natural highlights in specific areas of your hair but not cover your entire mane with highlights.
The Differences Between Partial Balayage & Full Balayage

Getting a balayage is one of the best ways to get color into your hair without subjecting it to heat or foils in the process. The natural and flawless look that the highlights take on also contributes to it being a favorite amongst many.
It also looks great on all hair lengths and causes no damage to the hair, the technique, and the look are nothing short of perfection. A balayage is no doubt tempting to try, but which will it be a full balayage or a partial balayage?
Below are the differences between a partial and full balayage.
1. Both Are Styled Differently

Full balayage is a hairstyle that gives off a bold and daring look, it covers the entire hair and changes the look of its wearer completely.
Partial balayage is a much simpler hairstyle since the lighter tones are only applied to a small area of the hair, and it only adds a gentle yet classy appearance to whoever wears it. This is a major difference, they both alter appearances differently.
2. Making Full Balayage Takes Longer

A full balayage requires your stylist to section your hair into small parts and hand-painted highlights throughout your hair, this could take between an hour and a half to as long as three hours to be completed and in some cases, it could even take longer.
How long this process takes will depend on the length and thickness of your hair as well as your stylist's speed, the longer and thicker your hair is- the longer it will take to be done. Since a partial balayage only focuses on certain areas of your hair, it doesn't take as much time to complete as a full balayage would.
A partial balayage would take between forty-five minutes or an hour to be done. If you're looking to get a full balayage done, you should probably cancel some appointments to make enough time for it.
3. Full Balayage Costs More Than Partial Balayage

Since a full balayage takes longer to complete, it is no surprise that it costs
more than a partial balayage as well.
The average pricing for a full balayage is between $90-$400, the exact price you are likely to be charged depends on the length of your hair, the type of highlights you request for (ombre or single color) the thickness of your hair, and the salon you visit.
A partial balayage on the other hand has an average cost ranging between $60 – $200 with the same factors being put into consideration. These prices are certain to vary from place to place, but it is an estimate with which you can prepare towards getting a full or partial balayage.
What Is The Difference Between Balayage and Ombre?

A balayage is a highlighting technique that requires sectioning the hair into small sections and applying color to them in a side-swept or vertical fashion, it is usually done using shades of blonde.
Ombre hair, on the other hand, is done by blending two contrasting colors to give a dramatic effect, these colors are blended horizontally, it is usually done using vivid colors.
They both however do not cover the roots of your hair, they require little maintenance, they perfectly suit any hair length, they can be done creatively to give you unique results, and they are on the pricey side of hairstyling.
Summary

A balayage whether full or partial is an amazing highlighting technique to consider trying out. It does not burden you with a stressful aftercare routine, the process does not cause damage to your hair or its roots, it suits any hair length, it gives off a natural look.
It looks great on curly hair and does not alter the curls, the process can be done on wet or dry hair and, you get to choose how you would like your highlights to be done.
Even after getting familiar and informed of the differences between a full and partial balayage, the choice is ultimately yours to make.