Knotless braids are those amazing timeless braids you can't get enough of. These braids are on the top of the list of the most popular protective hairstyles for natural hair, it has been around for a very long time and it happens to be a really versatile hairstyle you can try this year. A knotless braid is a hairstyle worth trying if you need a break from the constant styling of your natural hair.
Do knotless braids last long? Yes, knotless braids can between two to three months, however, this includes the right maintenance and it's recommended to have it removed after a month or two to prevent hair damage.
With knotless braids, you have the instant flexibility to style and manipulate your hair whichever way you want which can't be done with box braids.
Similar: 17 Examples Of Braids With Loose Hair We Love
17 Amazing Knotless Braids Styles For The Year
Knotless braids are quite similar to box braids but knotless braids do not include the small knots that start at the base of traditional box braids. With winter on the horizon, you do need to think of protective styles to keep your hair from frizz. Hence, we have rounded up 17 amazing knotless braids styles for the year.
1. Goddess Knotless Braids
Goddess braids are usually bigger than the traditional box braids and when plaited in knotless style can be a great protective hairstyle for any hair type. Adding accessories to it is the perfect way to show off your braids and creativity.
2. Cool Parted Knotless Braids With Loose Curls
One of the most beautiful things about knotless braids is how they can be really long without hurting your scalp. Here is a long knotless braid if you are into long hairstyles, this is a style that won't cause breakage to your hair and there are so many ways you can have it styled.
3. White Boho Braids In Half Up Do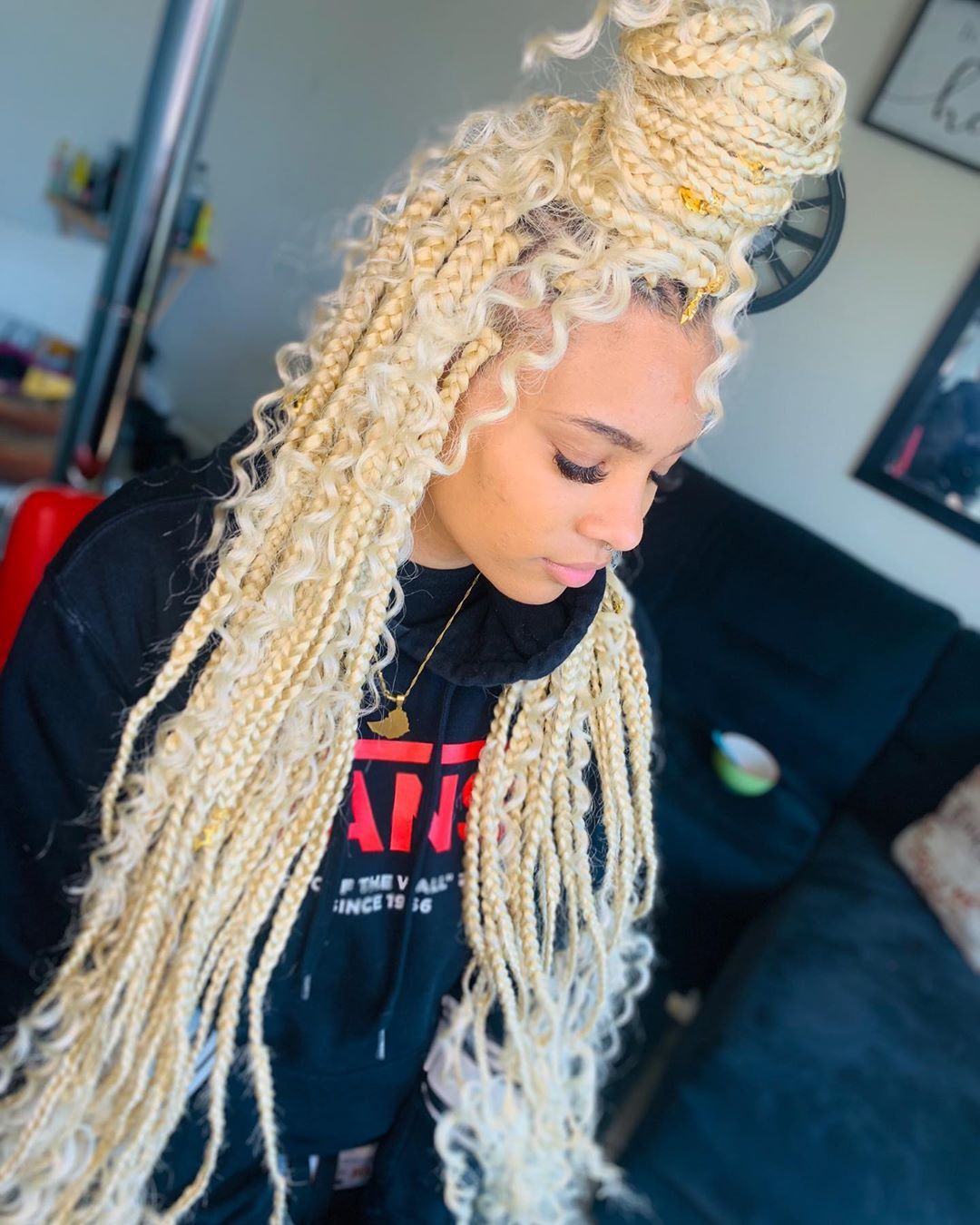 White boho braid is one of the most popular braid hairstyles, they are easy to maintain. These braids are perfect if you want to keep it chic and breezy, there are so many ways colors can be incorporated into it.
4. Knotless With Braids With Purple Ends
One of the most common ways to wear box braids is using two colored extensions. Black is usually at the top while any color can be used for the ends. This is a hairstyle with a timeless appeal and it's really classy when packed in a bun.
5. Brown Knotless Braids
Brown is that color that helps keep things neutral and cool. The brown braid is a great choice if you are going for a style that highlights your facial features and keeps things cool.
6. Knotless Braids With Curls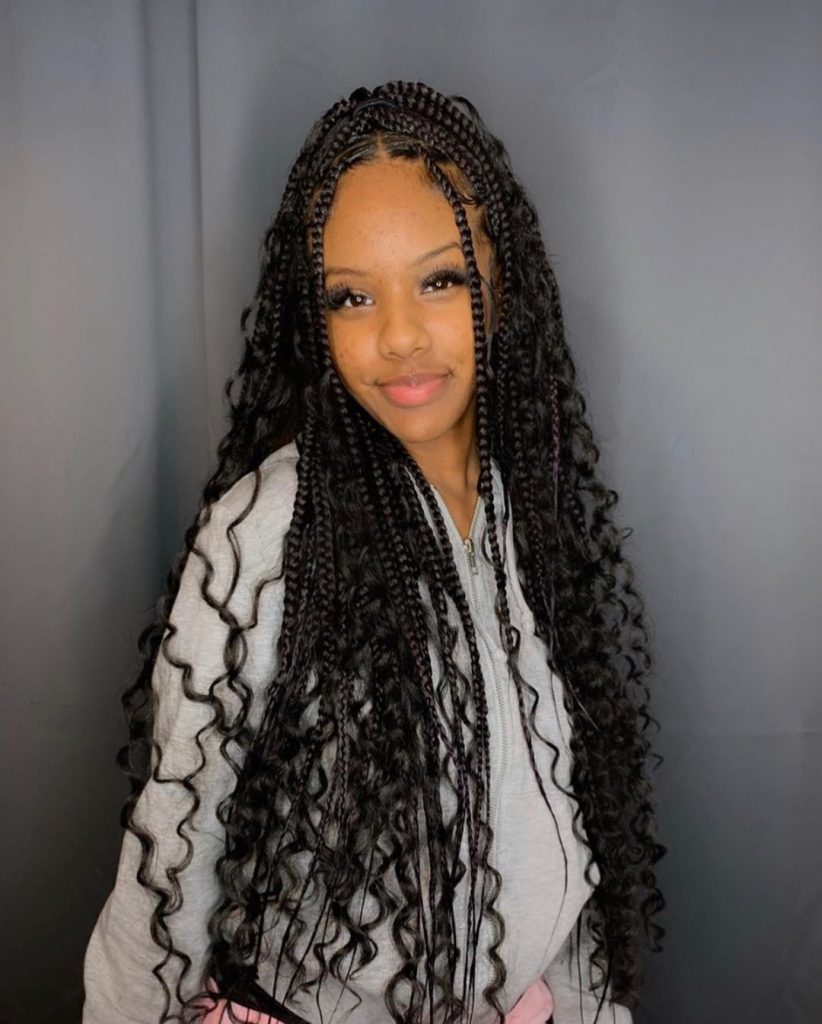 We all love curls and having them adorn the ends of your knotless braids comes with a classic appeal. Curly ends are often common in bohemian box braids but they really do look great with knotless braids and you just have to choose to go with defined curls or fluff them for a more exciting look.
7. Knotless Braids With Feeds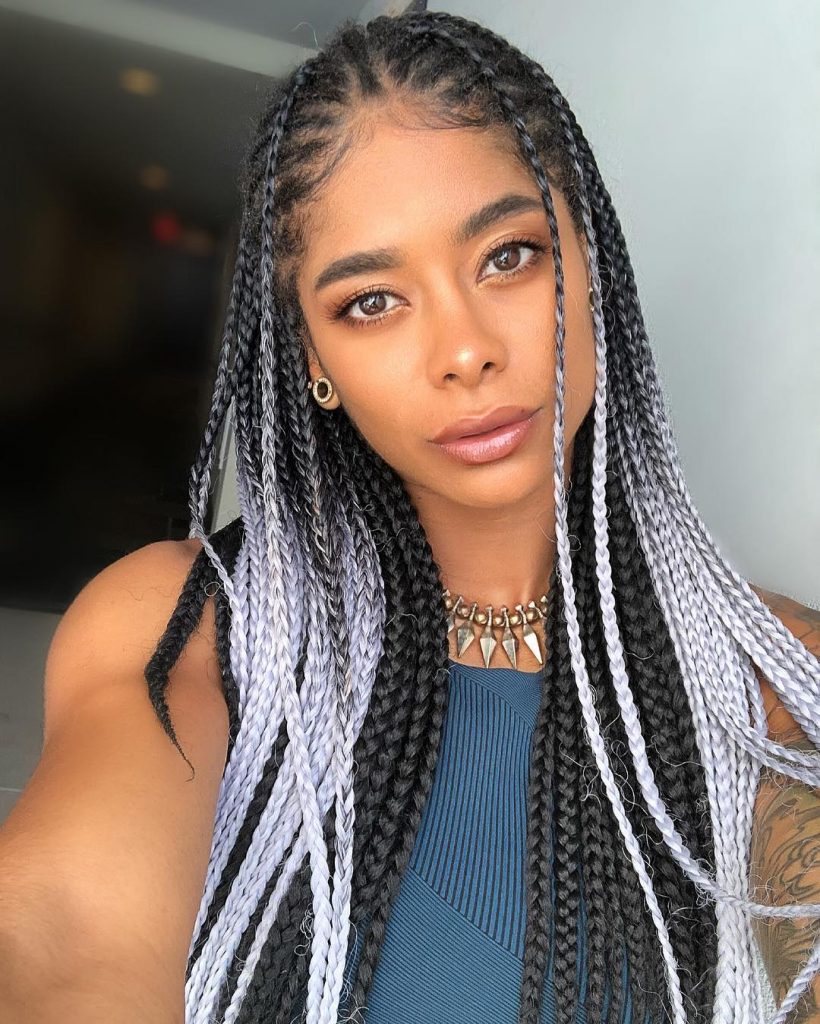 Another fresh option to help you get classy braids is having feeds installed with them. This braid style allows you to get creative with the feeds
8. Ombre Knotless Box Braids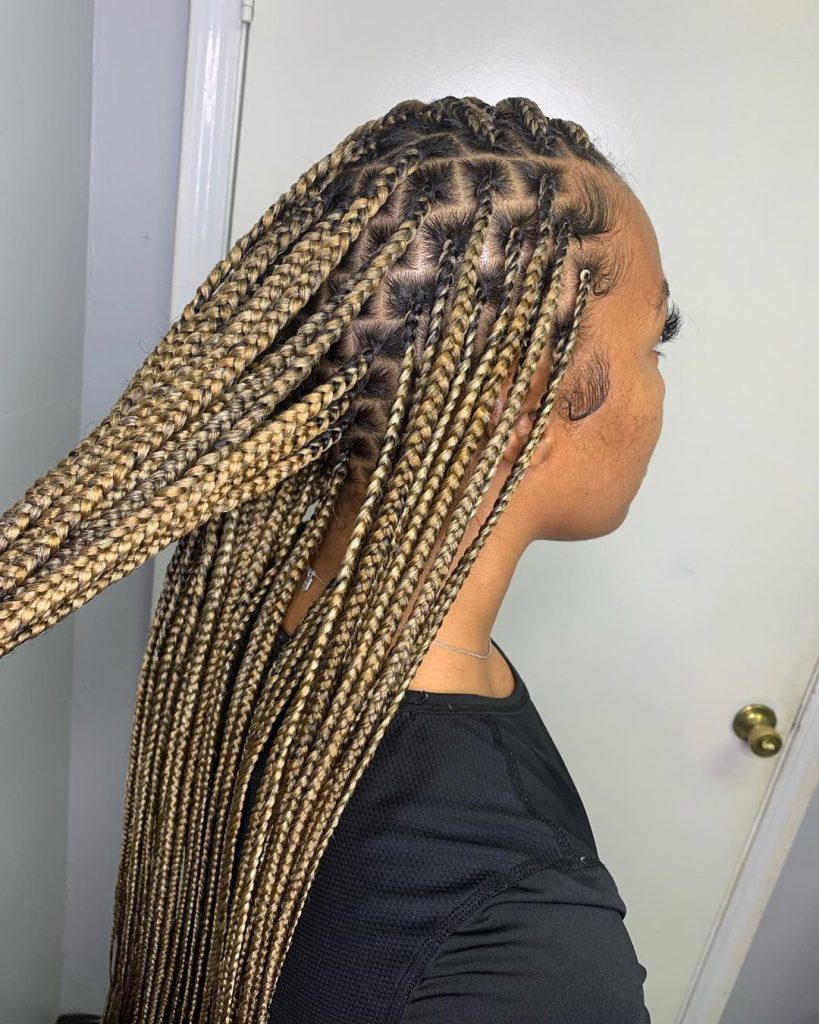 A light Ombre braid gives you a unique and gorgeous look you can't help but love which is why it's the most popular braid color. Ombre knotless braids help flatter your best features.
9. Tiny Ponytail Knotless Braid
Another trending knotless braid style worth trying is the tiny knotless braids. This braid style takes longer to make compared to box braids but they are a great way to keep your hair healthy and free from damages.
10. Honey Blonde Knotless Braid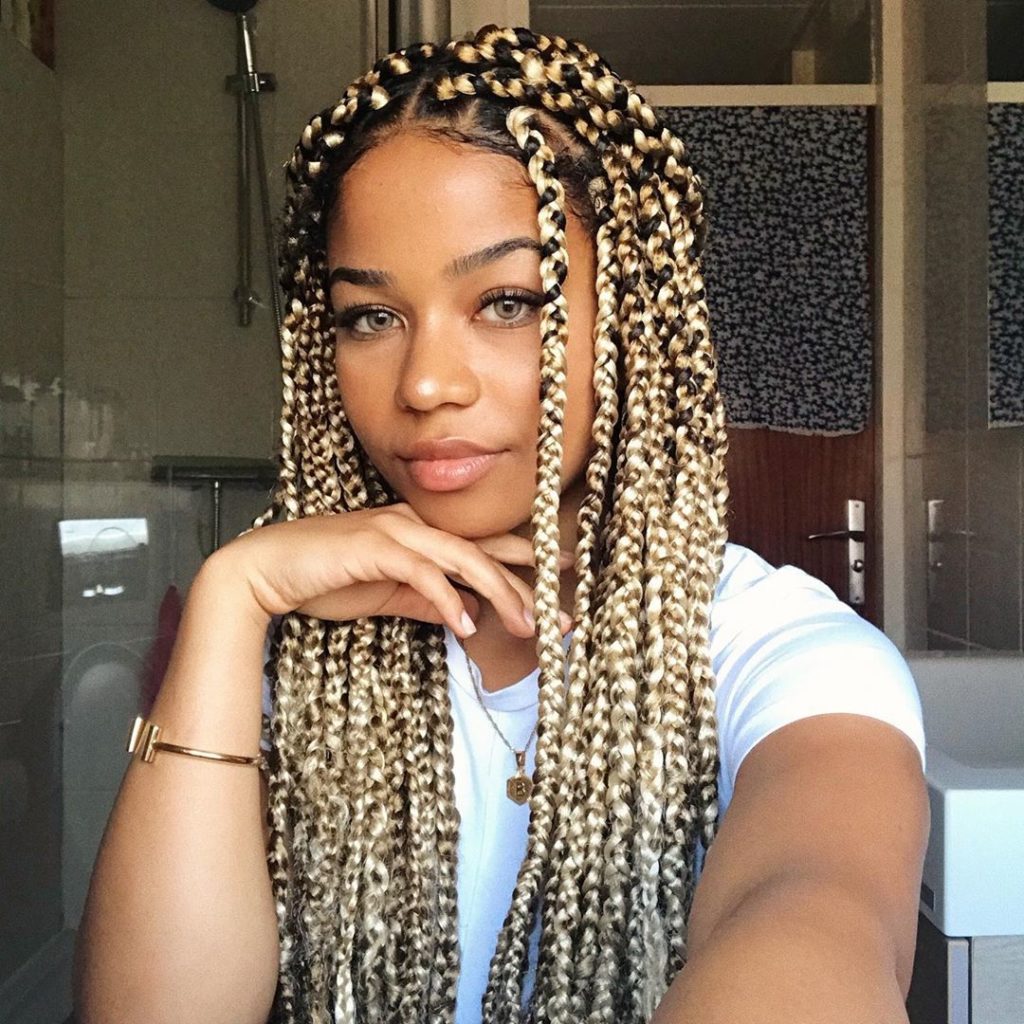 Honey blonde knotless braid is a huge trend that makes you stand out from the crowd.
11. Bob Knotless Braids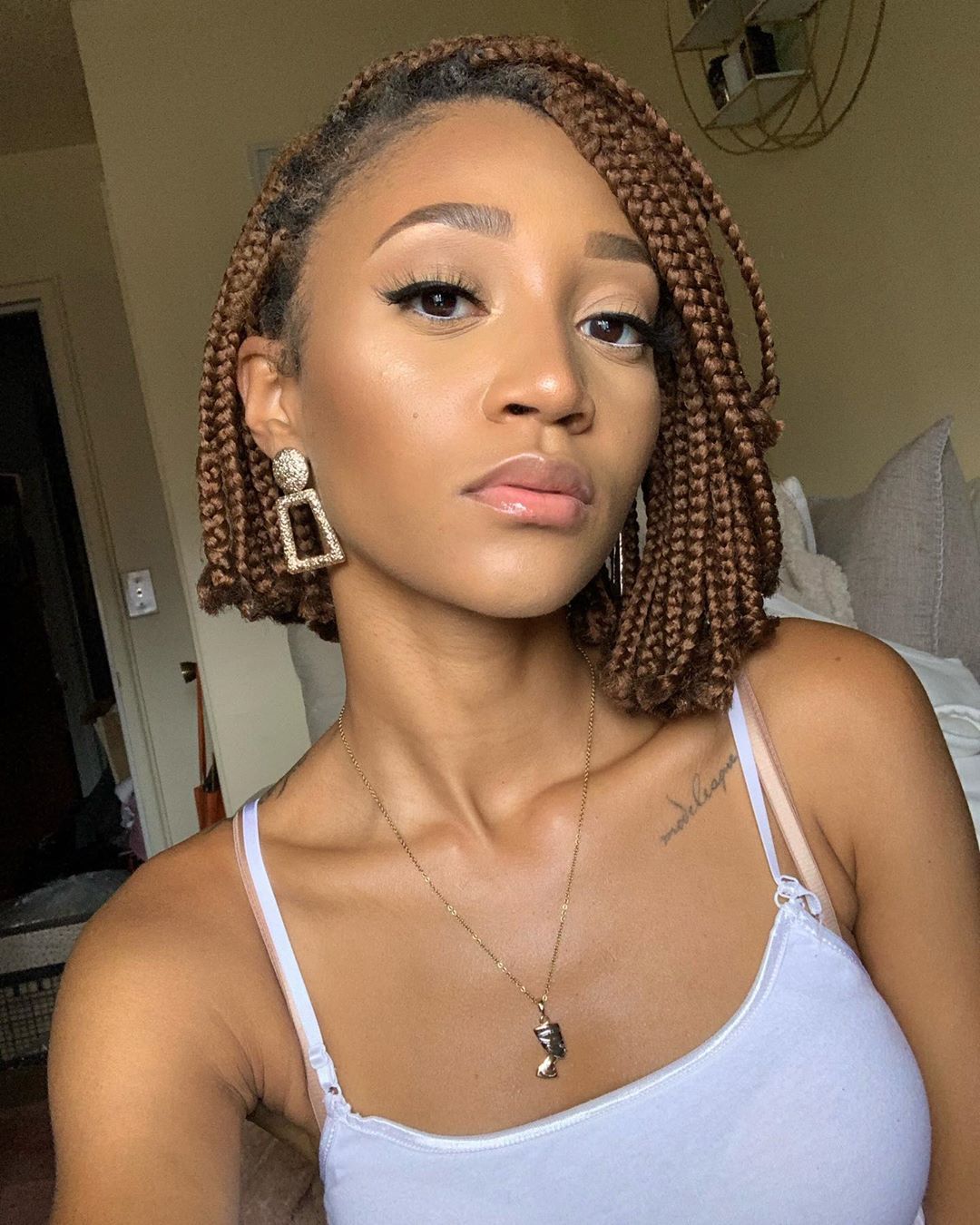 Here is a bob knotless braid that takes less time to put in and they are not heavy on your scalp which makes them the ideal hairstyle if you don't want to wear your natural hair down.
12. Pop Smoke Knotless Braids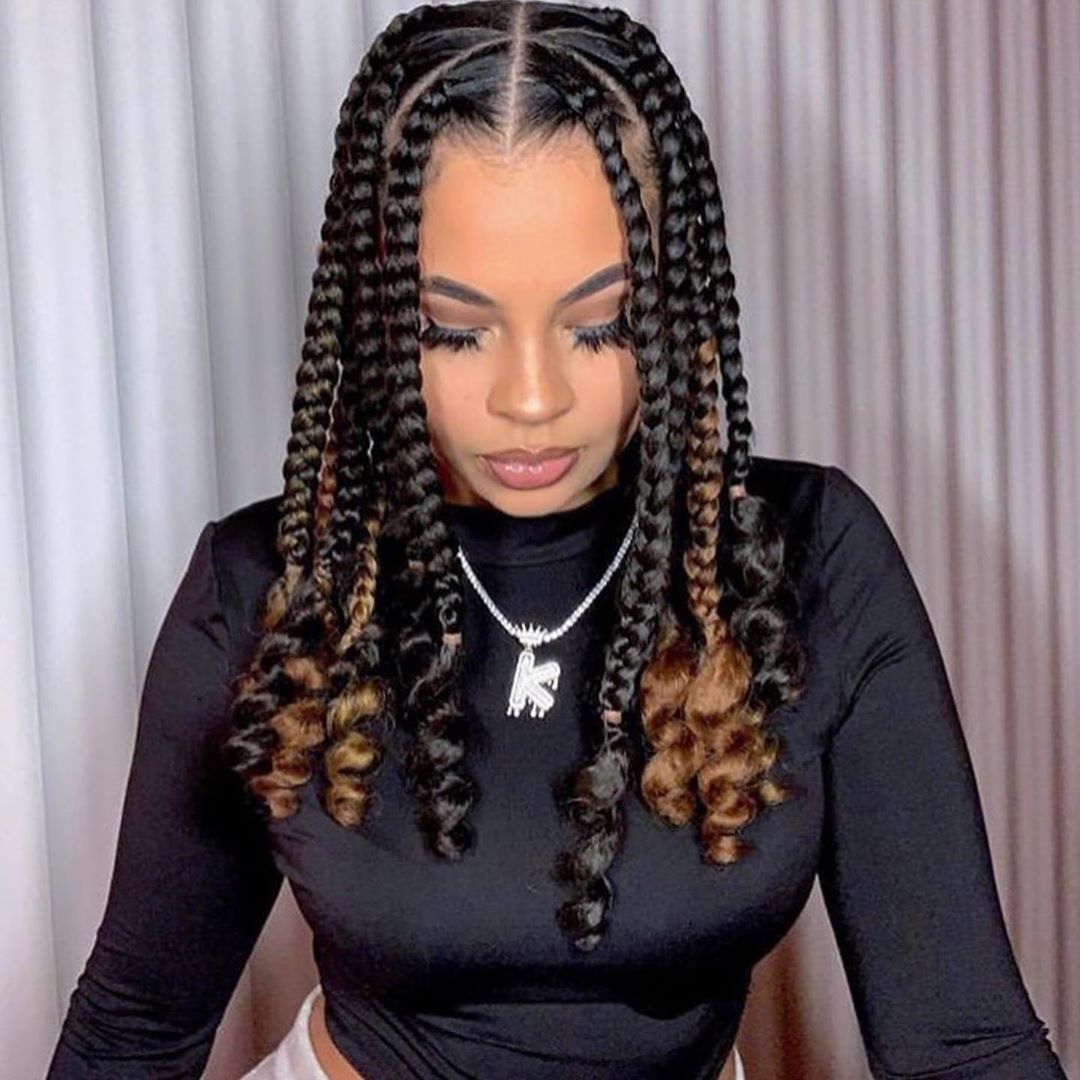 The pop smoke with knotless braids is a tension free and long-lasting protective hairstyle for all hair types. Depending on your preferred size, it can be done using the feed-in method while braiding the hair to keep it simple.
13. Jumbo Knotless Braids
Jumbo braids are those box braids we can't get enough of. A knotless jumbo box braid keeps your hair sturdy and prevents breakage even after getting rid of the braids.
14. Medium Jumbo Braids
If you are not so into large jumbo box braids then you can go for the medium ones although they take longer to make but are just as sophisticated.
15. White Knotless Lock Braids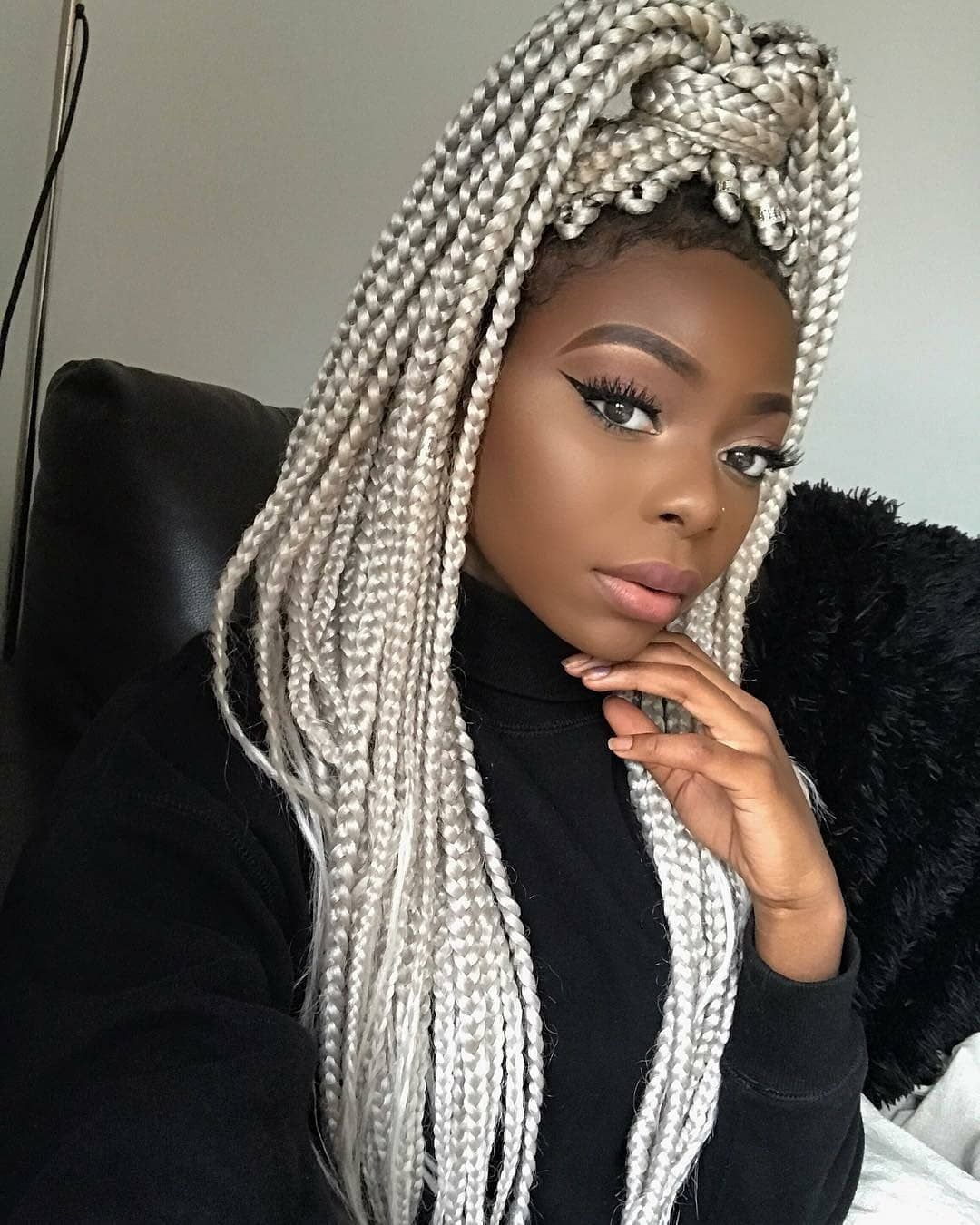 If you are going for a look that stands out, we recommend fixing your knotless braids with white extensions. The locks take less time to fix than the large knotless braids and when done with yarn, they don't feel that heavy.
16. Boho knotless Braids With Classic Square
Give your knotless braids an upgrade with classic square instead of the triangle section.
17. Knotless Braids With Beads
Beads are not just a way to accessorize your hair but they are great ways to take your knotless braids to the next level. They allow you to put a personalized finish to the ends of your braids and you can go for colorful beads for a more vibrant look.
Wrapping Up
Knotless braids are considered really fascinating option to traditional braids. They put less pressure and manipulation on your scalp which allows your hair to grow underneath it. There is less tugging on your hair with knotless braids however to stay on the safe side, above are knotless braids that are trending and are good for your edges.