Coloring the hair is one trend that is rocking our world at the moment, everywhere you turn to, there is someone with a really different hair color. We know a lot of persons may also want to hop on the trend by adding color to their hair and look different, however, the thought of dying all of their hair is not sitting well with them for various reasons.
The good news is that there are several things you can do to get some color to your hair.
One of the known ways to get color to your hair is by putting color streaks on your hair. putting color streaks is an amazing way to add some color to your hair, it allows you to explore new colors on your hair without getting rid of your natural color.
Just like adding dye to your hair, color streaks can be done at home, by yourself. Color streaks can be done both for short hairs or long hairs. There is also no end to the color that you can use as streaks for your hair, you can use whatever color you choose or decide on.
Color streaks are pretty easy to do, you can either do it by yourself at home or preferably go to the salon to get it done. One of the frequent questions asked when adding a color streak to the hair is the question of where to put color streaks in hair.
Color streaks can be added to any part of your hair, which could be the front, back, middle, or all over. It is solely based on your own choice.
How To Add Color Streak To Your Hair At Home
The following are ways to add color streaks to your hair at home.
Step 1: Preparation
The first thing to do when you are about to add some color to your hair is to get your supplies ready. One of the items needed is bleach; bleach is required to make the hair light first, to accommodate the color. Regardless of what hair type you have and what color you want to use, you have to bleach that part of your hair first.
Some of the other things you will need include; a bowl, rubber gloves, a tint brush, and aluminum foil.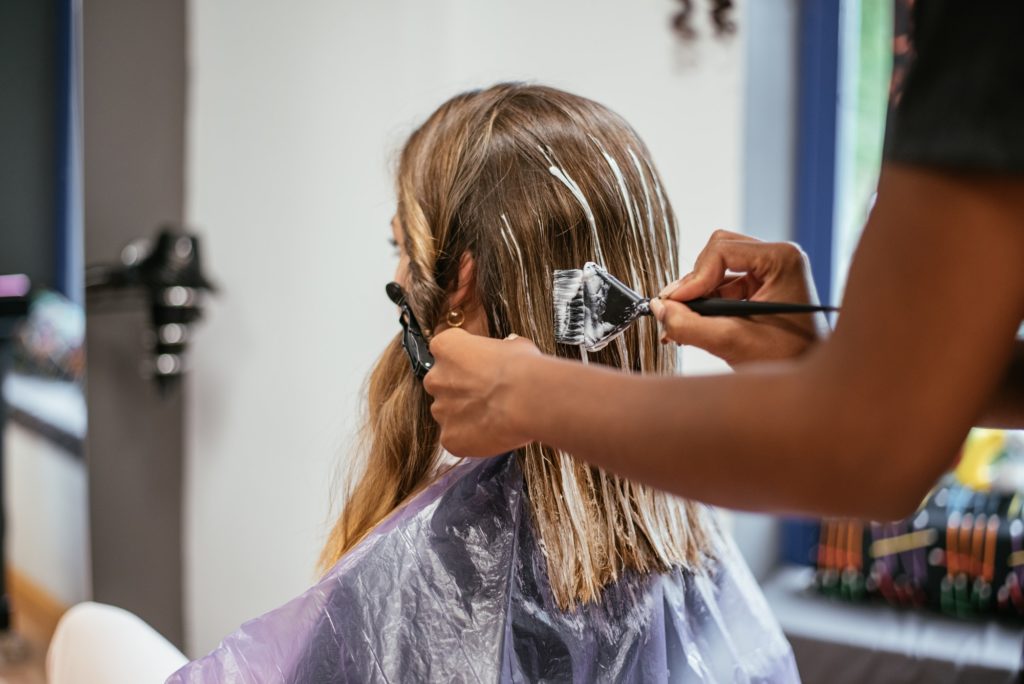 Another thing you need to do is to decide on the color that is suitable for you. it is advisable to go with a color that is a bit lighter or darker than your natural hair if this is your first time.
However, this is subject to your choice. You can pick just any color, from blue to pink, purple, etc. if your preferred color is blonde, you may not need an additional hair dye, you can use just bleach. You should also decide on how many streaks you will like to have before you begin.
Step 2: You're Dealing With Chemicals
Using bleach on your hair is putting chemicals on your hair and this can dry your hair and lead to other possible damages. You shouldn't shampoo your hair days before you add color to your hair.
Also stay away from other chemicals, sprays, or hair products, you should let your hair's natural oil do the work of protecting your hair from damages. It is best you also read the instructions on the bleach pack that you will be using.
Step 3: Seperate Areas To Be Colored
The next thing to do is to separate the hair that will be colored from the rest with the use of hair clips, aluminum foil.
You can also purchase highlighting caps from beauty stores. Wear your gloves and mix the bleach powder and the other ingredients in a bowl, note that the amount you are mixing is dependent on what you intend to color. Use a tint brush to apply the bleach all over the section you have separated.
Cover your hair with a plastic bag and let the bleach sit in. check back in the next 15 minutes, do this by using a towel to wipe off bleach from a tiny part, if the hair turns blonde, then the process is completed. If it's not blonde, you should cover it back and let it sit in for a little while more.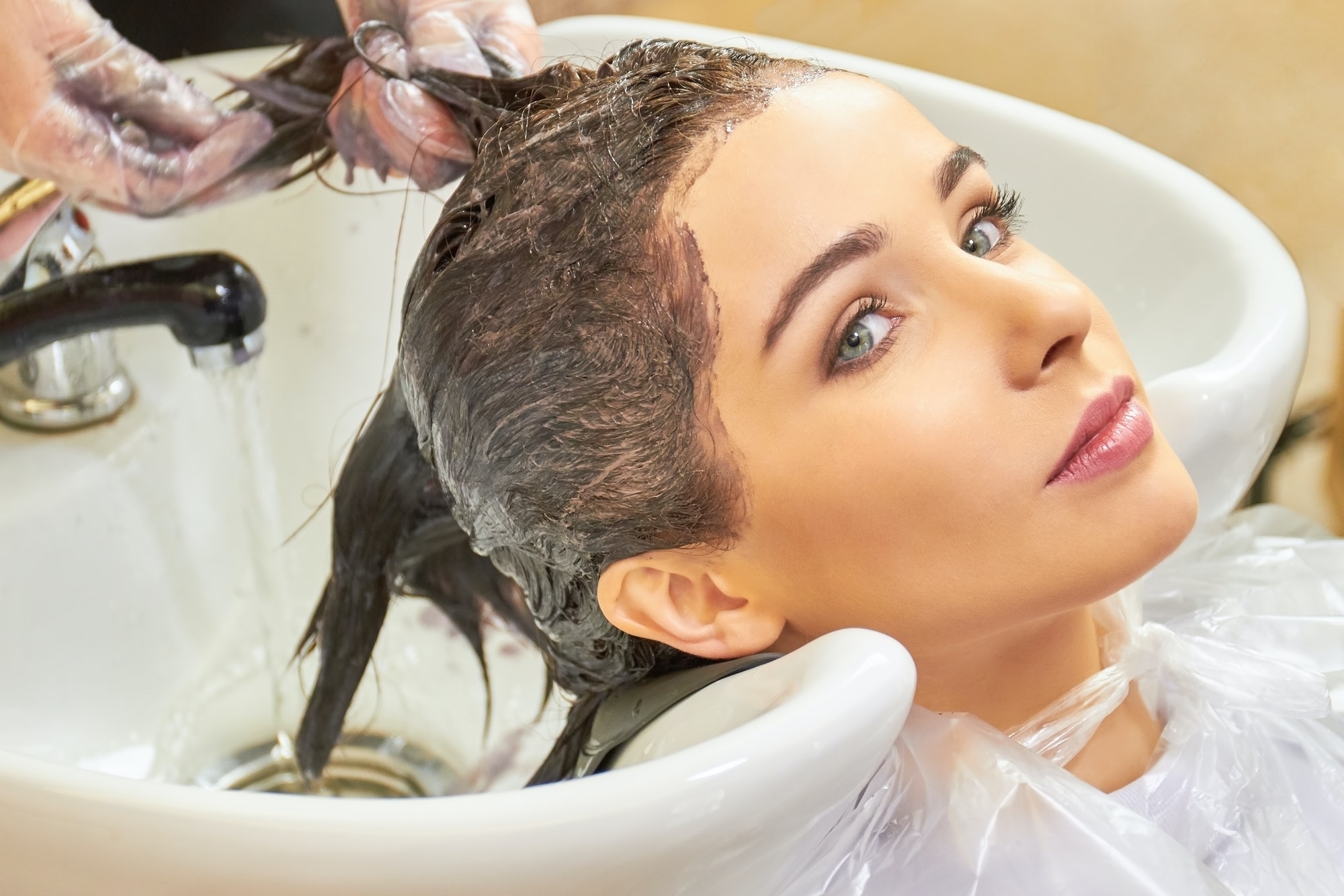 Step 4: Rinse, Rinse, Rinse
Rinse the bleach out when the process is completed and wash your hair with shampoo. When this is done, separate the bleached part of your hair from the rest and mix your hair dye in a bowl.
Afterward, with the use of a brush, apply the dye all over the bleached part. Make sure it is thoroughly applied covered, cover your hair and let the dye sit in, this will usually take about 30 minutes. When it is done, rinse it out, continue to rinse until all of the dye is out of your hair.
Deep condition your hair to escape the drying effect of the dye on your hair. you should make use of hair products that are made for dyed hair, you can also bleach and dye the root of your hair as it grows out.
Final Thoughts
Bleach can be harmful, not just to your hair but to your skin. This is why when you are applying it to your hair, you should be extra careful so it doesn't touch your skin.
Make use of protective gloves. There is no rule of where exactly you should put your color streak, this should be your choice to decide. Color streaking not only works for people with a type of hair but every type.
More on hair coloring: