When you think Selfridges, you're usually wanting to shop for new sneakers or something to amp up your style but the company is not limited to that.
Unlike independent brands and companies making and selling their stuff, selfridges boasts of having one of the largest collections of the latest designers, toys, and gifts for family and friends but the company is not limited to that alone.
Selfridges also boasts of having some of the world's most recognized skincare and haircare brand products on its shelf. You'll find products from reputable brands like Kiehls, The Ordinary, Dyson products as parts of its offerings on the website.
In this post, we're highlighting 5 of the top best steals for your hair collection from selfridges right now.
1. The Ordinary's Multi-Peptide Serum for Hair Density
In the market for a new serum to solve your hair density problems? This multi-peptide serum from The Ordinary may be just what you need. You should get this if you want your hair to look thicker, denser, healthier, and fuller.
---
2. Cloud Nine's The Original Iron hair straighteners
Pssssst! Who needs a new hair straightener? You could buy a Luxury one for under £160.00 on Selfridges right now. This award-winning hair straightener collection comes with the Original Iron, Silicone Heat Guard, and a Heat Resistant Style Case. Bonus: It has a 3-year warranty on it but you have to register it online to activate that.
---
3. Kiehl's Amino Acid shampoo refill pouch
You should totally get this if you care about reducing waste and saving the earth as this refill pouch is reusable. Asides from that, this 1l bag should last you quite a while and is a total steal right now for the price. Even better when you have any of Kiehl's hair conditioners. If you have some hair color thing going on, you'll love this even more.
---
4. Dyson's Supersonic™ hair dryer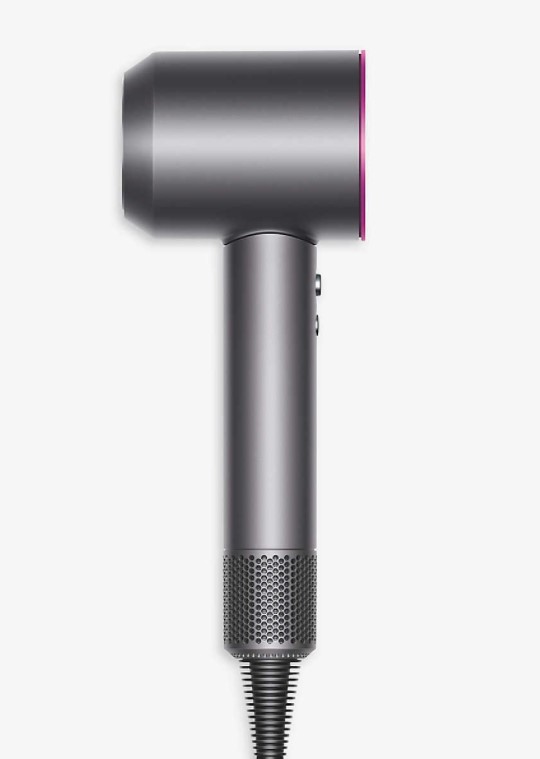 A little bit on the high side budget-wise but totally totally worth it. Unlike most generic hair dryers, Dyson's is equipped with Intelligent heat control that protects hair from heat damage and according to Dyson is 6x faster than your average hairdryers plus there's a 2-year guarantee on this one. Who doesn't like guarantees 🙂
---
5. Aveda's Nourish and Shine Shampure and Phomollient set
On a budget and want to get everything for the price of one? This Aveda set is your best bet. This product is a 3-in-1 item set of a nurturing shampoo, conditioner, and styling foam that adds shine and weightless volume to fine or medium hair.