Haircare is something that several people neglect while others have buckled up and taken the reigns towards ensuring their hair is cared for properly at all times, this conscious decision comes with the need to be well informed about whatever products one purchases or plans to purchase for the hair.
Haircare routines and proper grooming of the hair should be constantly encouraged, healthy hair is just as important as your general well-being and should not be neglected.
OGX and Pantene shampoos are quite popular and by instinct, a hair enthusiast would take an interest in them.
This means one would begin to wonder how the ingredients in these shampoos affect their hair positively or negatively, how suitable it is for their specific hair type, and what benefits it has to offer.
Even after receiving detailed answers to these concerns, you would still want to know which of the shampoos you should try out because if you were 100% sure about that you wouldn't be here right now. Let's find out, shall we?
OGX vs Pantene Shampoo: Detailed Comparison
Pantene and OGX shampoos are both commendable and healthy hair products, the shampoos come in different formulas to suit various hair types, they are also packed with nutrients that keep the hair healthy and moisturized.
Naturally, their popularity has them being pitched against each other but these shampoos are more alike than you would think when you pick up both bottles and hold them in your hands, however, based on products and the exact ingredients and formulas they are different but those differences are outweighed by the similar benefits they offer the hair when used.
What then are the similarities between OGX and Pantene Shampoos?
Product
Product
OGX Extra Strength Refreshing Scalp + Teatree Mint Shampoo
Pantene Argan Oil Shampoo 25.4 OZ and Conditioner 24 OZ for Dry Hair
Brand
Scent
Scent
Tea Tree Mint, Extra Strength
Creamy vanilla, Fresh floral, Wild berries
Best For Hair Type
Best For Hair Type
Oily
Dry and frizzy
Item Weight
Item Weight
385 Fluid Ounces
3.23 Pounds
On Sale
1. OGX and Pantene shampoos are both sulfate-free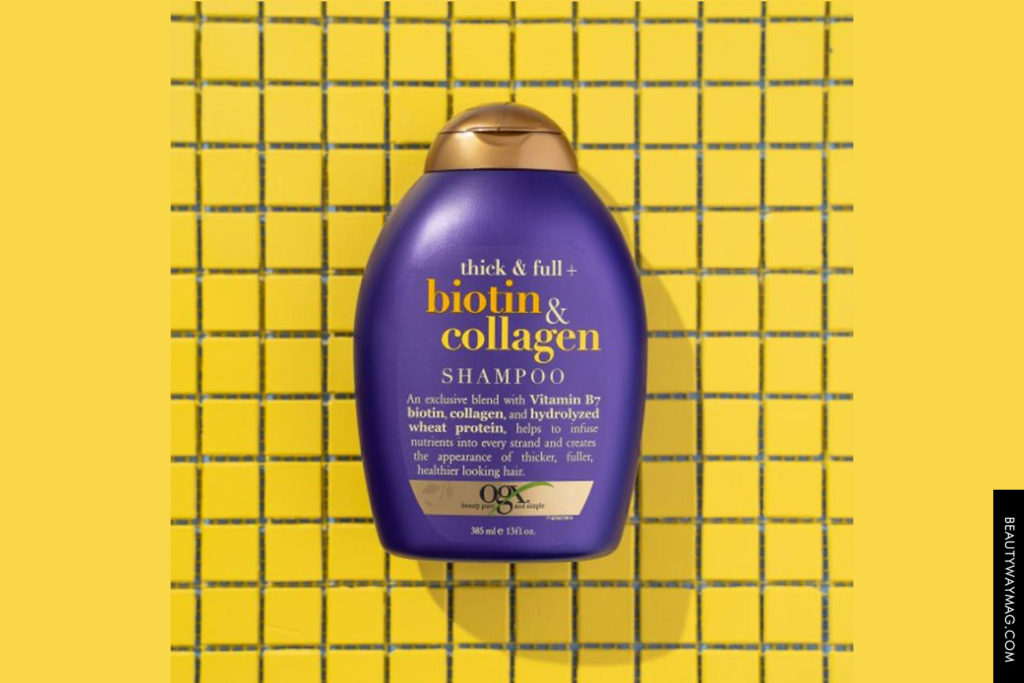 Sulfates in shampoo have been proven to be harmful to the hair, and as people are getting more conscious about how the ingredients in the hair products they purchase affect their hair, sulfate-induced shampoos are now being constantly frowned upon.
It is a good thing that OGX and Pantene shampoos are produced without any concentration of sulfates, this automatically makes them safer and ideal shampoo choices for maintaining a healthy hair lifestyle.
Sulfates in shampoos are known to strip the hair of its natural oils because of the chemicals they introduce to your hair strands and the scalp. Sulfates in shampoos are also one of the causes of dry, frizzy, and weak hair.
All of these are hair damages that you do not want to deal with just because you picked up a bottle of shampoo without going through the ingredients.
Sulfates are particularly harsh on sensitive haor and harder to recover from, so the knowledge that OGX and Pantene shampoos do not have sulfates in them definitely calls for a sigh of relief.
2. OGX and Pantene shampoos are free from parabens
The motive behind adding parabens to shampoos is justified and can be understood easily, but the fact that they serve that purpose and end up causing damage to the hair is what you want to stay completely clear of.
Parabens are however harmful to the skin that is your hair scalp and hair strands as well, they cause irritations, dryness of scalp, fading of your natural hair color, and in some extreme cases – hair loss.
Fortunately, OGX and Pantene shampoos are paraben-free, other natural and harmless preservatives are used to increase the shelf life of these shampoos instead.
3. OGX and Pantene shampoos offer vitamins for the hair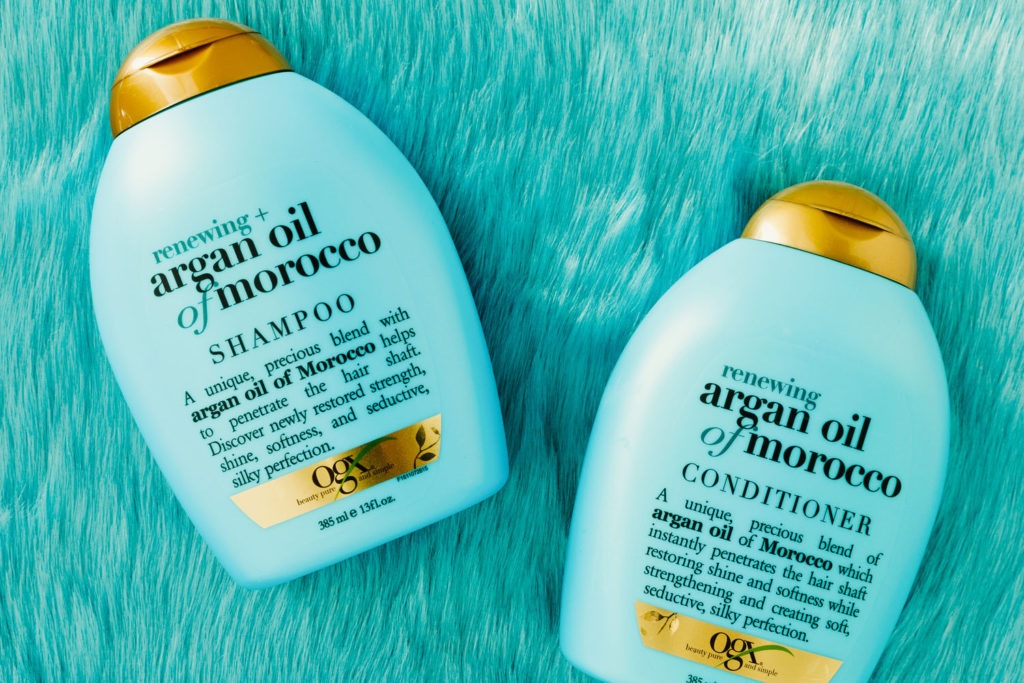 Vitamins in the hair are responsible for metabolism, healthy hair growth, fixing hair damage, and strengthening the hair. Vitamins that are essential for healthier hair include; biotin, iron, vitamin C, vitamin D, zinc, vitamin B, and vitamin E.
Pantene shampoos have a concentration of vitamin B5 and vitamin E that are meant to strengthen the hair, prevent hair breakage, promote the growth of thicker hair, and increase hair elasticity.
OGX shampoos on the other hand have a concentration of biotin, vitamin B5, and vitamin E that are great for improving make elasticity, growing healthier and fuller hair, repairing hair damage, stimulating metabolism in the hair for better hair growth, and smoothing the hair.
4. OGX and Pantene shampoos have some silicone concentration
Silicone-induced shampoos are slowly getting unpopular amongst several persons that see silicone as a harmful additive for shampoos or any hair product.
This is because the silicone in shampoos is believed to create a coating over your hair strands and eventually cause your hair to be dehydrated and prone to damage.
While this is true, it does not happen after one or even three washes, and it should be common knowledge that it is unsafe to wash your hair with a shampoo every day, it is a daily shampooing practice that would trigger silicones harming your hair from being exposed to them day in and out.
Pantene and OGX shampoos are infused with safe amounts of silicone that are meant to make your hair feel and appear cleaner and they will only cause damage to your hair if you use them too often.
You should use them twice or thrice a week instead of all seven days, and from time to time make sure you use a clarifying shampoo just to ensure no silicone is lying around in your hair.
OGX and Pantene however have some silicone-free products, because they realize that while healthy amounts of silicone in shampoo play an important role, it can be excluded from other products for a healthy balance.
5. OGX and Pantene shampoos improve fuller hair growth
Growing fuller hair means growing healthy and nutrient-packed hair and that is definitely a must-have for men and women alike. Having fuller hair means having hair that appears healthy and a scalp that has been nourished and moisturized just right.
OGX shampoos are popular for their ability to promote the growth of healthier and voluminous hair, they are an amazing way to thicken and texturize your hair while ridding it of any damage it may be suffering from and this is because of the presence of proteins in the shampoo formula.
Pantene shampoos are also really amazing for the growth of thicker and fuller hair, if you happen to have thin hair as a result of chemical damage from dyeing your hair and not maintaining it properly or using harmful hair products, Pantene shampoos can repair the damage and trigger the growth of thick and full healthy hair.
After being made aware of how beneficial and similar both OGX and Pantene shampoos are for the hair, the question remains "should you for OGX or Pantene shampoo?".
From an honest and unbiased point of view, we can agree that both shampoos are great and have a lot of benefits to offer one hair, and their popularity shows that several persons have used them and confirmed it. It is important to note that when choosing a shampoo, you can not solely judge from people's experiences and their benefits.
We all have different hair types and this means that your hair might not adapt easily to some shampoos or reap its benefits as easily as the next person, it means that a shampoo that has your hair feeling healthier might have another person's hair feeling weak and dry.
The most important determinant that should largely influence your decision when choosing between the OGX shampoo or Pantene shampoo should be how suitable it is for your hair type, you can either be a risk-taker and experiment both or get professional advice on which would suit your hair best.
OGX and Pantene shampoos are a great option for people with curly, dry, color-treated, thick, and frizzy hair.
Product
Product
OGX Extra Strength Refreshing Scalp + Teatree Mint Shampoo
Pantene Argan Oil Shampoo 25.4 OZ and Conditioner 24 OZ for Dry Hair
Brand
Scent
Scent
Tea Tree Mint, Extra Strength
Creamy vanilla, Fresh floral, Wild berries
Best For Hair Type
Best For Hair Type
Oily
Dry and frizzy
Item Weight
Item Weight
385 Fluid Ounces
3.23 Pounds
On Sale
Summary
Are OGX and Pantene shampoos good for your hair? A resonating yes with tons of testimonies from customers' experiences to back it up.
But you're here because you were hoping to know which between the two shampoos is the best, that can only be determined by which works best for your hair type when you try them both.
The experience using these shampoos would definitely be different from person to person and in due time people with similar hair types would have similar results. They are equally healthy and hair-worthy shampoos and will nourish your hair as well as repair it as long as it is suitable for your hair type.